Wildflower has been creating beautiful floral arrangements for clients since 2008.  Specializing in wedding day florals and event planning services. We pride our company on the personal relationship built with our clients, listening and understanding their entire vision, and bringing that vision to life.
We started our business out of our home until we opened a storefront back in 2019. We then brought all-occasion florals into the mix. After three years in a store front, we decided it was in the best interest of our company and our clients to come back to our original business model, taking our focus back to weddings and events.
In November of 2022, we built a new facility in the North Farmington area where we will continue bringing our clients fabulous floral arrangements, planning services, and wedding day rentals.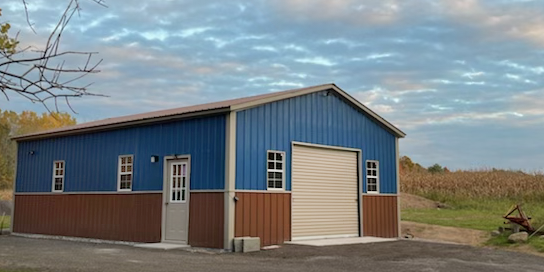 Our New Facility!
Dedicated to making fabulous floral arrangements and helping our clients plan for their events! 
The story behind the "Wildflower" now known as Wildflower by Simply Events. Originally we were going to name our new flower shop something totally different than the name we choose, but applying for our DBA we found that the name had already been taken.  One morning in May of 2019, I could not sleep thinking about what shall we name our new store, sitting in my living room looking at my mom's memorial placed on my corner table, I asked for her help, and then it came to me.  I remembered that just after her passing in March 2019, I made a sign that I intended to put up in my new store to remind me of her.  It says, "In a field of roses, she is a Wildflower."  I knew then that this had to be the name for our flower shop, and so we are now "Wildflower by Simply Events".
We are so excited to be able to offer additional services that will allow us to continue to provide that "personal touch" to our cherished clients on their big day! Our continued success is a result of our ability to create a smooth planning experience by not only providing a one-stop wedding day shop but by putting our customers at ease while working closely with them to ensure the wedding of their dreams becomes reality!
In a field of roses,
she is a Wildflower.
We would love to assist in creating a day you will always remember!